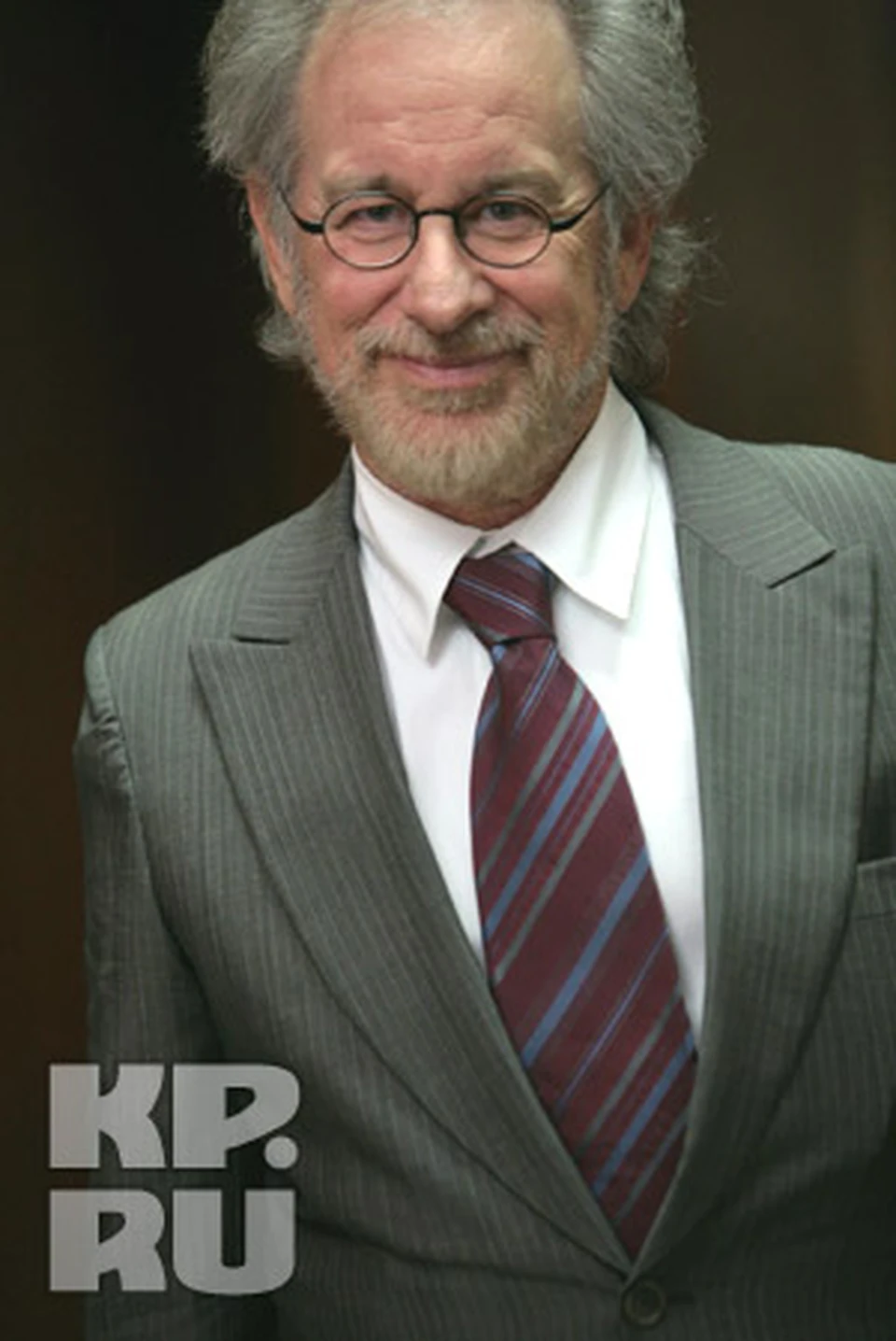 Steven Spielberg: "I'm Russian. But that doesn't explain a thing."
Фото: АП
A day before the world premier of "Indiana Jones and the Kingdom of the Crystal Skull," Steven Spielberg dropped by a media event for select journalists after outright refusing to give interviews at the Cannes Film Festival. KP's Stas Tyrkin took the opportunity to ask the director a few questions about his latest film. Spielberg's security guards surrounded him like a pack of vicious wolves and prohibited journalists from recording him on tape. KP has recounted his answers from memory.
Q: "Mr. Spielberg, why did you decide to make the Russians Indiana Jones' enemies?"
A: "First off, I am Russian," said Spielberg, an American Jew, with a straight face. He was wearing his long-familiar baseball cap with the stitched motto: 'Relax.' "My descendants were from Ukraine. However, when we decided the fourth installment would take place in 1957, we had no choice but to make the Russians the enemies. World War II had just ended and the Cold War had begun. The U.S. didn't have any other enemies at the time."
Q: "Why did you give Cate Blanchett such a nonsensical name like Irina Spalko?"
A: "I had nothing to do with that. That was the screenwriters!"
Q: "Your next film will be based on the Belgium comics, 'Tintin?'"
A: "Yes, we're making an animation trilogy. I'll shoot the first film. The second will be shot by Peter Jackson ('King Kong'). And we'll shoot the third film together."
Unfortunately, Spielberg couldn't finish telling us his future plans as a crowd of Japanese journalists took him by storm.
The new Indiana Jones flick is a painstaking compilation of Spielberg's prior achievements — executed with masterful precision but lacking inspiration. Indiana Jones fans will surely be taken by the film, although the fourth episode lacks the humor and lightness of the earlier three films.
The events unfold around a mystical crystal skull in the remote Peruvian forests. Soviet Commissar Irina Spalko chases the prized skull to help the Communists conquer the world. Together with her partner, circus actor Igor Zhizhikin, they take on a slightly older Indiana Jones.
Blanchett plays the role of the malicious Russian evildoer. She cunningly borrowed images of beautiful Russian patriotic workers from old Hollywood films. (Her hairstyle and makeup belong to Greta Garbo in Ernst Lubitch's "Ninotchka.")
Blanchett is familiar to Russian roles. In Sally Potter's film, "The Man Who Cried," she made a magnificent performance as a Russian prostitute. Ingeborg Dapkunayte taught her Russian words to use during the film. This time around, though, it seems they couldn't find a suitable Russian teacher for the star and she had to stick with a thickly accented English.
Read an exclusive interview with Harrison Ford in the upcoming issue of KP's weekly.
Meanwhile...
Why wasn't Tatyana Samoylova invited to the party?
Few foreign celebrities were in attendance at the 100th anniversary celebration of Russian film and the 50th anniversary of the victory of "The Cranes Are Flying" at the Cannes Film Festival. Remarkably, the film's stars Aleksey Batalov and Tatyana Samoylova weren't invited to the event.
Among notable guests were directors Sergey Solovev and Otar Ioseliani, producer Aleksandr Rodyanskiy and sociologist Daniel Dondurey. Renowned saxophonist (and figure skater) Igor Butman, Bolshoy Theater soloist Elena Voznesenskaya and pianist Aleksey Goribol provided the musical entertainment. Channel One host Katya Mtsituridze covered the event. Mtsituridze is a member of this year's Cannes Jury Un Certain Regard.
Frankly speaking, Samoylova's absence at the ceremony was outrageous. This year, Cannes will screen films that weren't premiered due to the May 19, 1968 Cannes revolution. Among them is "Anna Karenina," Aleksandr Zarkhi's Soviet classic starring Samoylova.
Samoylova is still considered a Cannes legend. A local street was even named in her honor. Samoylova's hand prints are in the pavement near the Cannes palace next to Sharon Stone, Izabelle Adzhani and other Western stars. Oddly enough, though, the organizers didn't think it necessary to invite Samoylova.
The film "You and I" was presented at the same time as the celebration. The film stars "t.A.T.u." soloists Yulia Volkova and Lena Katina, who paraded through the Carlton Hotel just like in old times, holding hands and trying to look appealing. Suddenly Harrison Ford left the elevator surrounded by security.
Roland Joffé, director of "You and I," is known for "The Killing Fields" and his historical blockbuster "The Mission," which went on to win the Palme d'Or at the 1986 Cannes. Joffé hasn't filmed anything decent for years besides "Vatel." Now he's sunk to even new depths by bringing Deputy Aleksey Mitrofanov's novel to theaters near you. The films depicts American and Russian lesbians whose wild romance begins at a "t.A.T.u." concert.
By the way, Ford looked superb in his tight T-shirt with his muscular torso. The only star who beat his build was the pregnant Angelina Jolie who has put on a few pounds. She brought Brad Pitt along, as well as all her children and a dozen-odd overalls from designers like Roberto Cavalli and Thomas Wilde.
"Don't forget to note that Thomas is a girl," Jolie said during our interview. Stay tuned for more with Jolie in future editions of KP.
Читать русскую версию